How to obtain a residence permit in the UK
It is a country located in northwestern continental Europe. Britain is one of the most important players in world politics and economics and has one of the largest economies in the world. The land is made up of four countries: the three countries of England, Scotland, and Wales together form the island of Great Britain. The fourth country is called Northern Ireland, which is located in the northeast of the island of Ireland. London is the capital and largest city of the United Kingdom as well as the United Kingdom. The Atlantic Ocean surrounds Britain to the west and north, the North Sea to the east, the English Channel to the south, and the Irish Sea to the west. It is a permanent member of the UN Security Council and has a veto.
Britain has been a former member of the European Union and a former member of the European Economic Community since its inception in 1973. The United Kingdom is also a member of the Commonwealth of Independent States, the Council of Europe, the Group of Seven, the Group of 20, the Organization for Economic Co-operation and Development, and the World Trade Organization. Britain joined the European Union in 1973, but on June 24, 2016, the British voted to secede from the European Union; Finally, the United Kingdom seceded from the European Union on Friday, 31 January 2020 at 11 pm local time.
Living in London Everyone has to live in a big city at least once. We mean a big city is a metropolis.
If you want to live in a metropolis like London, you should know that in addition to the many advantages, living in this city also has its difficulties.
Many people go to London with high hopes and aspirations, but in the face of the hardships of living in London, they can only last one or two years and then choose to live in another city. They have come to this city to spend a particular period of work or study and have stayed in this city forever.
Interestingly, although the United Kingdom is currently a member of the European Union, the UK visa requirements do not follow the Schengen visa requirements. The UK does not follow the Schengen Agreement, so applicants must travel separately to the UK.
If you are planning to immigrate to the UK and have chosen the city of London to live with, join us to tell you the five positive points of living in London, the largest city in the world.
5 reasons to live in London
 If you are one of those people who enjoy working a lot or you are an entrepreneur and career advancement is a priority for you, London is one of the best cities that will take you to your goal. London is one of the best cities in the world for career advancement and will make you very busy in your job. Especially if your field of work is creative services, media or industry, because many global groups are based in London, your progress will be inevitable. It is enough to have the name of London in your resume; then, you will be welcomed anywhere in the world to be accepted in your field of work. Many high-ranking people travel to this city to progress in their field of work and achieve higher goals to make significant progress in their lot of work.
History, music, and culture
London has been a significant city since ancient Rome. Over the past 2,000 years, it has been a center of world trade and a city where some of the most important decisions in the world were made during the reign of the British Empire, and the place of life and then the modern place became relevant to life today. The city has experienced great and brutal fires, betrayal, revolution, war, bombings, terrorism and many hardships. Many historians, from Vincent van Gogh to Jimi Hendrix, have lived in London. London is very rich in history, music and culture and it will be difficult for you to find a city in the world that has this feature
All you have to do is live in London, in which case you can be in Paris two hours later by train. Travel to many historical European cities, including Berlin, Vienna, Barcelona, ​​Rome, Edinburgh, Dublin, Budapest, Prague, etc. is possible with just a three-hour flight. You can be in New York with a seven-hour flight. Isn't it exciting ???
The city is served by hundreds of non-stop destinations to hundreds of destinations around the world. Heathrow Airport is the second busiest international airport in the world. It takes 12 hours to fly from London to Bangkok and 12 hours to Rio.
One of the main reasons for the massive volume of flights at London Airport is that many global or European centers and multinational corporations are based in London, which makes many business trips to the city. If you want to compare the amount of foreign travel in London with the rival of this city, New York, London will definitely be the winner of this competition.
Experience global cultures
The city of London, on the one hand, has the most global ethnicity in the world due to the history of England, which has always been a world power, and on the other hand, due to the concentration of its international business. According to Wikipedia, They speak 300 living languages ​​of the world. About 40% of Londoners are born outside the UK. This is exactly why you can experience a variety of different judicial cultures in London and not have to worry about food that suits your nationality.
One of the interesting facts about this city is that London is the sixth-largest city in France. This is because there are more French people living in London than in Bordeaux, Nantes, and Strasbourg.
You will probably work with many people of different nationalities, and if you want, you can make friends with them and have different experiences in friendship with them, and this may be exciting for you.
London is a city that never sleeps; you can experience all possible social activities in the city both during the day and at night. The list of your tourist destinations in London will not end. This city is full of cafes, clubs, stadiums, tourist attractions, Galleries, parks, tours and a variety of festivals and cultural activities.
If you are one of those people who like to spend hours for fun and leisure after a busy work week, you will surely enjoy the weekend in London.
It is one of the most unique and unique cities in the Middle East, which is why many immigrants live in this city. It is interesting to note that about 80% of Dubai's population are immigrants, which is a record.
Stay in the UK through investment
You will need 2 2 million for a permanent UK visa, either in government bonds, stocks, or loans. The investor is not allowed to invest his money in the housing sector or the bank deposit. Residence in this country is granted to the individual and his family after five years. It should be noted that the more capital you have, the less time you will receive for permanent residence. In other words, if you have  2 million, you will receive your residency after five years, and if you have  5 million, you will receive your residency after three years. If you have  10 million, you will receive your permanent residency in the UK after two years. . To get this type of residence, you need a UK Tier 1 visa.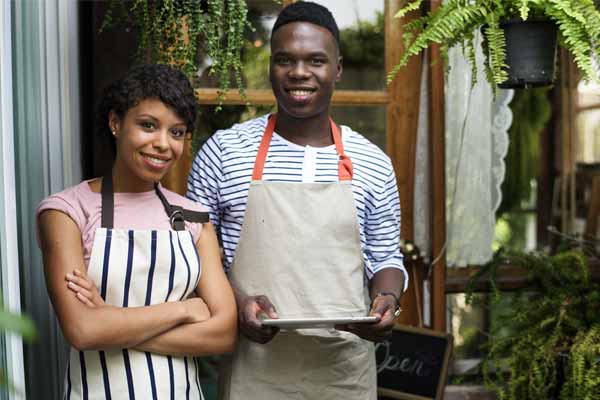 IELTS 4.5 is required to obtain this type of visa. Applicants and their dependents (spouse and children under 18) can get a permit for three years and four months and stay in the UK for up to 2 years. After five years of residence in the UK, they can also apply for permanent residence and obtain a UK passport one year later. The minimum investment, in this case, to create a new activity or create two new jobs for residents of the UK is equal to 200 thousand pounds. In this case, the applicant must work full time for his activity and, in addition to paying taxes, pay his employees (at least two people) for five years. To get this type of residence, you need a UK Tier 1 visa.
Education is one of the most common ways to immigrate, and the UK is one of the most developed countries in terms of education and living. The UK has the highest level of quality education and amenities along with highly prestigious universities, so it is no surprise that the UK is always among the top 3 countries in the world in terms of attracting international students. You may have noticed that they say that England has a one-year senior. Fortunately, this news is true. In fact, UK universities offer undergraduate and postgraduate degrees within one year.
Also, due to the English language of the people of England, there is an excellent opportunity to improve English language skills for non-English speaking international students in this country. Therefore, those interested in studying in the UK will have high privileges and facilities by studying in this country.
Tier 4 student visa: There are many applications from all over the world to study in the UK due to the prestigious universities such as the University of Cambridge, the University of London, the University of Oxford, all of which are ranked high in the world. All immigrants studying in the UK must obtain a Tier 4 student visa, the same as a UK student visa, unless they are Swiss nationals or have a passport from a European country. For people under the age of 16, children can apply to stay in the UK through the study on a Tier 4 visa.
World University Rankings 2021 – Top 10 Universities in the UK
| Institution | UK Rank | Global Rank |
| --- | --- | --- |
| University of Oxford | 1 | 5 |
| University of Cambridge | 2 | 7 |
| Imperial College London | 3 | 8 |
| UCL (University College London) | 4 | 10 |
| University of Edinburgh | 5 | 20 |
| The University of Manchester | 6 | 27 |
| King's College London (KCL) | 7 | 31 |
| London School of Economics and Political Science (LSE) | 8 | 49 |
| University of Bristol | 9 | 58 |
| The University of Warwick | 10 | 62 |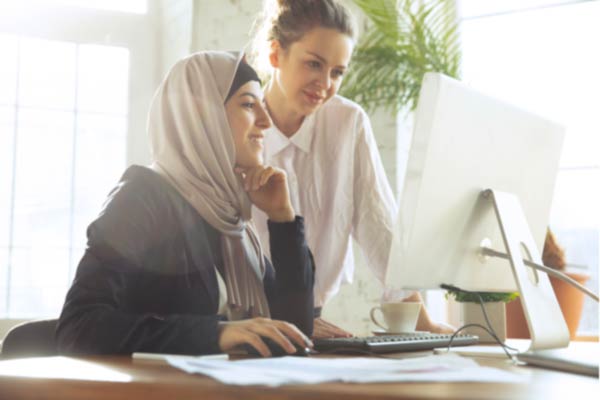 There are two ways to stay in the UK through work. There are two types of work visas available in the UK, which are as follows:
The permanent UK works visa
A UK work visa is for people who are either sponsored by someone in the UK or have a job offer from an employer in the UK.
The condition for sponsorship is that the sponsor must block at least 10% or 9 159,600 of their company shares to hire you and receive a sponsor certificate. The sponsor certificate includes your personal information and the details of the job offered to you. This certificate is electronic and not in paper form. The sponsor will give you a code that you can announce in your application letter to the embassy. You can only apply with that code once, and you must apply three months after receiving it. Your minimum income for this type of visa must be .000 30,000 a year.
The duration of a UK Tier 2 visa is finally five years and 14 days, which you can extend for another five years and, after five years, become a permanent resident of the United Kingdom.
The temporary UK works visa.
At this critical juncture, you will receive approval from the UAE government and apply to reside in the country.
Prepare documents
Delivery of documents to the relevant lawyer
Embassy appointment
If the documents are accepted, the visa will be ready.
Otherwise, we must appeal and return the deficit of documents to the embassy.
How long does residence card Take UK?
Processing Times. In accordance with the Home Office's website, standard processing times for a Residence card application are up to 6 months. Most applications are decided in 2-3 months on average, depending on any complexities.
How do I get a UK residence permit?
In order to apply for permanent residency, you must first have spent a certain amount of time in the UK, which varies depending on your visa:
•Spouse or unmarried partner to UK citizen: two years.
•Lawful stay on any basis: ten years.
•Unlawful stay: 14 years.
•Tier 1 and Tier 2 work permit: five years
Who is eligible for permanent residence in UK?
Who is eligible for permanent resident status in the UK? Permanent residence is usually given to persons living in the UK with a valid visa for at least 5 years and interested in continuing their stay for longer, often for an indefinite period of time.
Can I settle in UK after study?
The Post Study Work Visa (PSW in short) in the UK allows international students to stay in the United Kingdom even after their graduation so that they may find work over there for at least 2 years. … Students can apply for a job of their liking. The visa requirements for permanent working in the UK is a Tier-2 Visa
Is it easy to get a job in UK?
Getting a job in London is not easy. With more than 9 million people living in London, life becomes more difficult. However, London is a city full of opportunities. … One other thing you can do to discover skills you should include in your list is to visit job postings from companies that are looking for talent like you.
What is the easiest job to get in UK?
So here are five of the easiest and most fun jobs you can get in the UK.
•Trainee Barista. Coffee is good for you. … 
•Waiter
•Hair Stylist. 
•Kitchen Porter. … 
•Shop Assistant.
What's a comfortable salary UK?
Most Brits feel that a salary of £2,000 a month after tax and national insurance is the threshold amount for a comfortable lifestyle (for a single person).
Get your free consultation
If you are interested in applying for a UK Residency program, don't hesitate to contact us for a free consultation. Sadaf Investment is an experienced agent who can assist and guide you through all the steps of obtaining United Kingdom residency.